Rama International Beach Resort
Willkommen - Bienvenu - Welcome!

Established in 1987 Rama International Beach Resort is one of the longest established Resorts in Zambales. Under new management since end of 2013 it is operated by a Filipino- German family who offer a quiet and tranquil environment for their guests.
Rama Beach Front Resort is centrally located in the very heart of Barangay Binoclutan, Botolan, Zambales, easily accessible with private vehicles or public transportation or our Airport Shuttles from Clark or Manila. It is also known as one of the "Best Beach Areas" in Zambales. The area is famous for being the sanctuary of sea turtles. The resort maintains a Turtle Hatchery dedicated to preserve the turtle population in Zambales.
Newly renovated Economy and Deluxe Rooms are available for online reservation. Beach front cottages are set for shelter from the sun during barbecues, picnics Etc. The place is ideal for outings, camping and just getting away from the rush.

The upper deck restaurant that overlooks the Beach and Ocean serves delightful Filipino, American and Australian cuisine, there are also picnic areas in a spacious garden setting where guests can enjoy and feel free to use the facilities of the resort, including the Swimming pool.

Feel the summer anytime at Rama Beach Resort. "Zambales' Favorite Resort".
Explore
Rooms & Rates
From basic lodging, private rooms, to private villas that offer quaint amenities, air-conditioning, and comfortable atmosphere.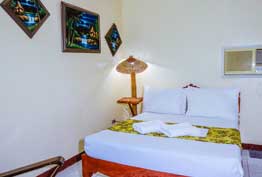 Explore
Facilities & Services
Outdoor Swimming Pool, Restaurant, Events, Day tour Beach Access, Beach Huts, Cooking and Grilling Facilities.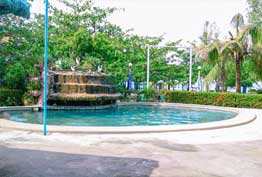 Explore
Our Gallery
Take a look at more photos
of the facilities, surroundings, location, rooms, and the amazing view.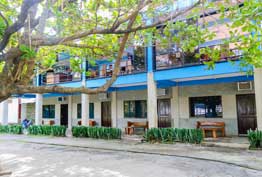 Explore
Our Locations
Rama Beach Resort is located along the highway of Botolan Zambales the entrance is paved with colorful banners.